Huntsville Hamfest Maps & Parking
The Huntsville Hamfest is held at the Von Braun Center, 700 Monroe Street, Huntsville, AL 35801.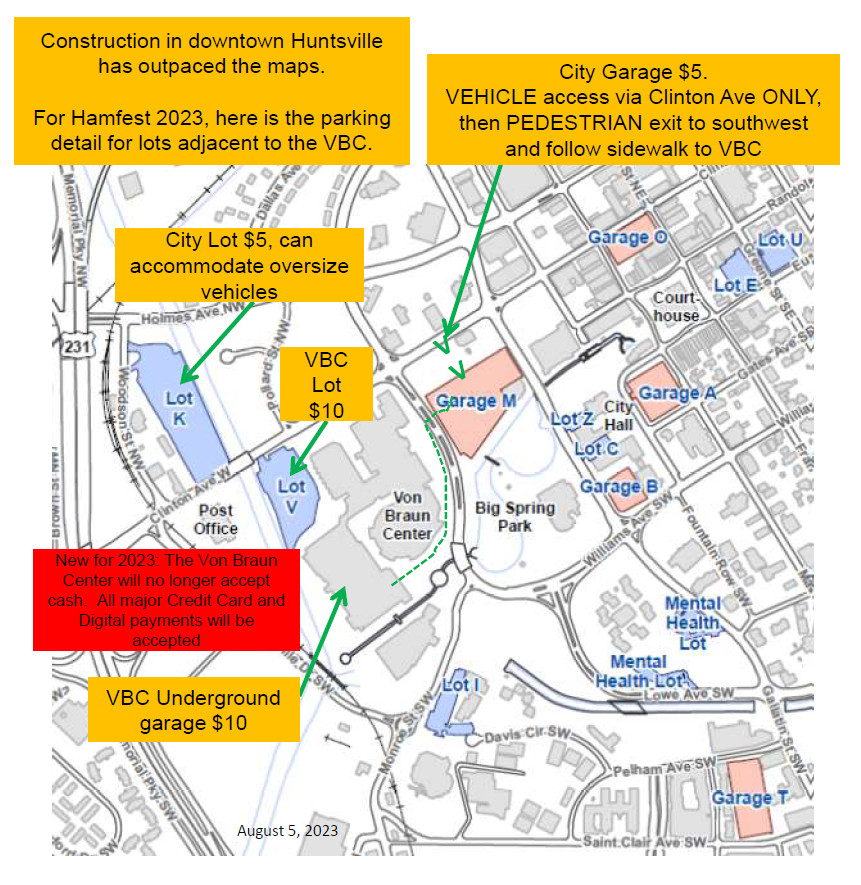 Link to VBC directions page <click here>
Visitor entrance 34.725917, -86.590245
Commercial dealer & flea market only: 34.7269, -86.5917
Of course our talk-in station will be available to you if you need further navigation aid. The talk-in will be on the 146.94 repeater, 100Hz tone, and the backup in case of failure will be on the 145.33-, 100Hz tone, repeater.
See N4HSV.NET for more about area repeaters.