Come and visit the Youth Lounge!
For the young and young-at-heart! Come and take part in all the fun things we are doing.
The Youth Lounge is open all day (9:00-4:00) on Saturday. We'll be in the corner, at the other end from the main entrance. Pass the stage and the concession window, and you're almost there. Come by and see us!
Robotics: New this year — come see (and drive) a robot! The First Tech Challenge robotics team 7842 (The Browncoats) will be present to teach about robotics and the FTC program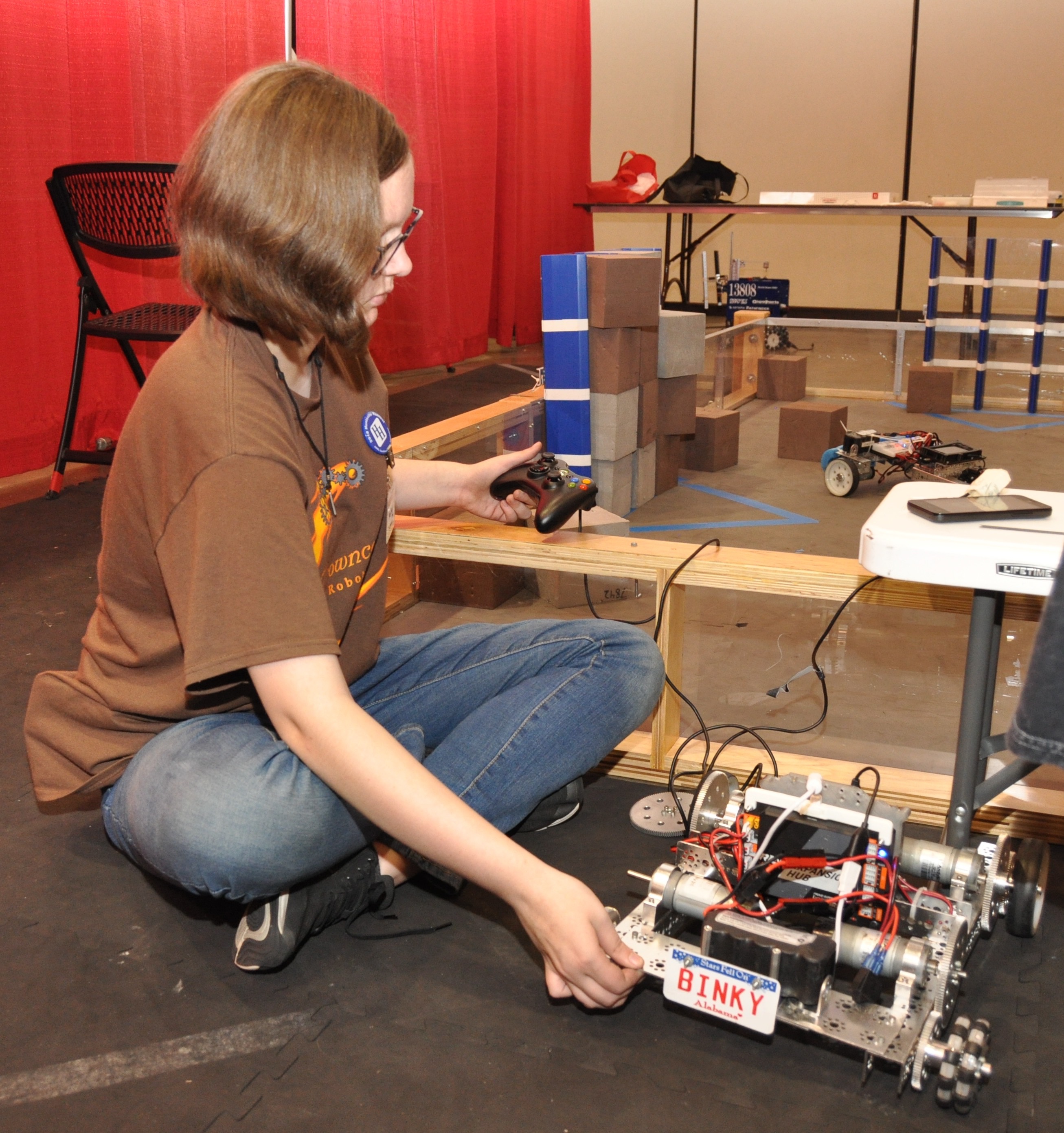 ---
3D Printing: New this year — come see a 3D printer in action! Learn how they work and how to print 3D items.
---
Foxhunts: Ever participated in a foxhunt? Come and find out just how much fun they are!
---
Kit Building: Like building kits? Never built a kit but you'd like to? Come on by and we'll help you do it!
---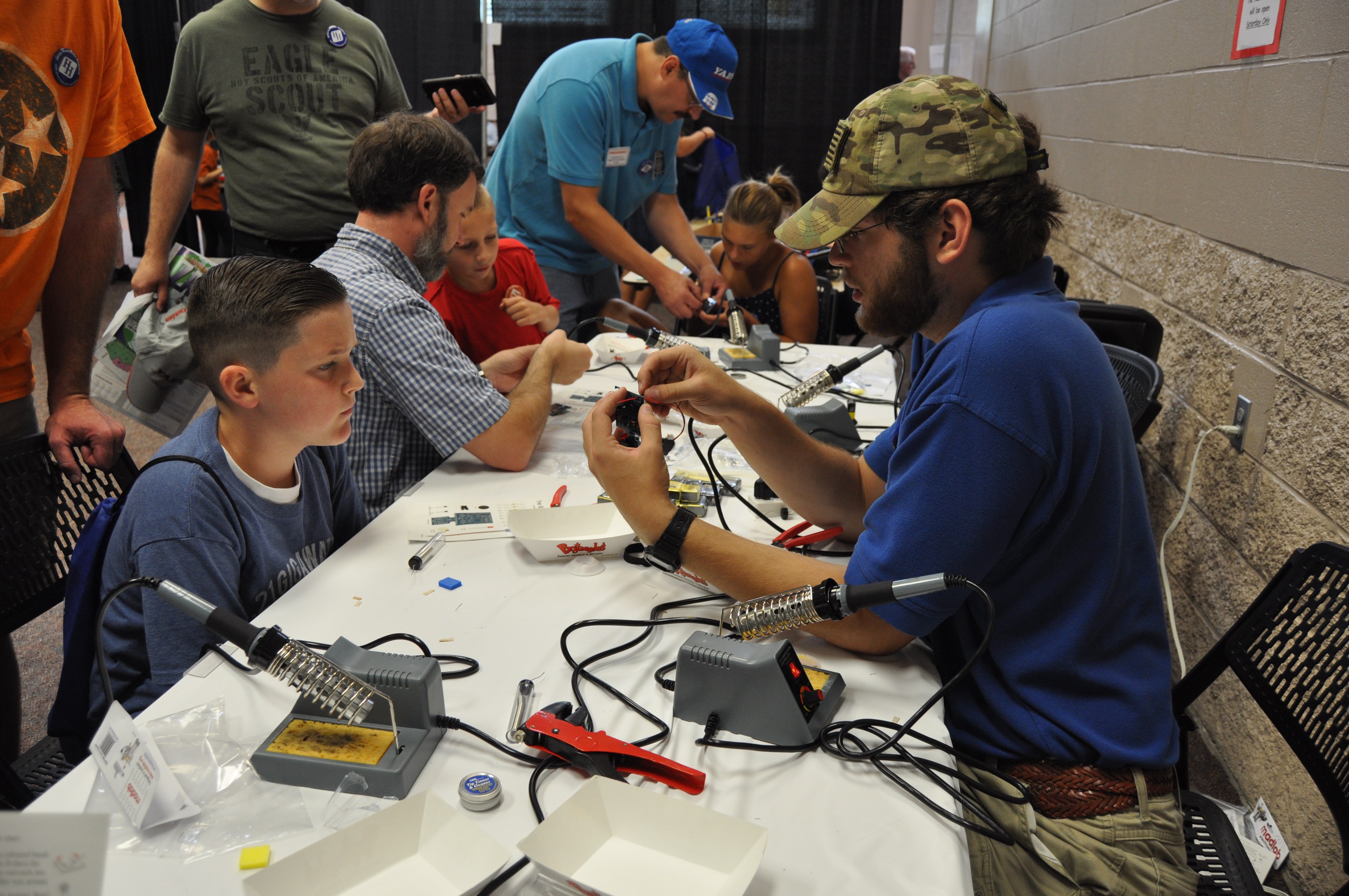 Operating: Never talked on the radio? We'll help you get started? Don't have a license? We'll help you get started!
---
Radio Merit Badge: Boy Scouts — Come on by and we'll help you get started on your Radio Merit Badge!
---
Scavenger Hunt: The always fun "hamfest scavenger hunt". You'll see things you've never seen before! Talk with new people! Learn about all sorts of things related to ham radio!
---
Computers and Ham Radio: Like using your computer? Like Ham Radio? Come find out ways that you can use them together!
---
Basic Electronics: Intro to circuits class with hands-on learning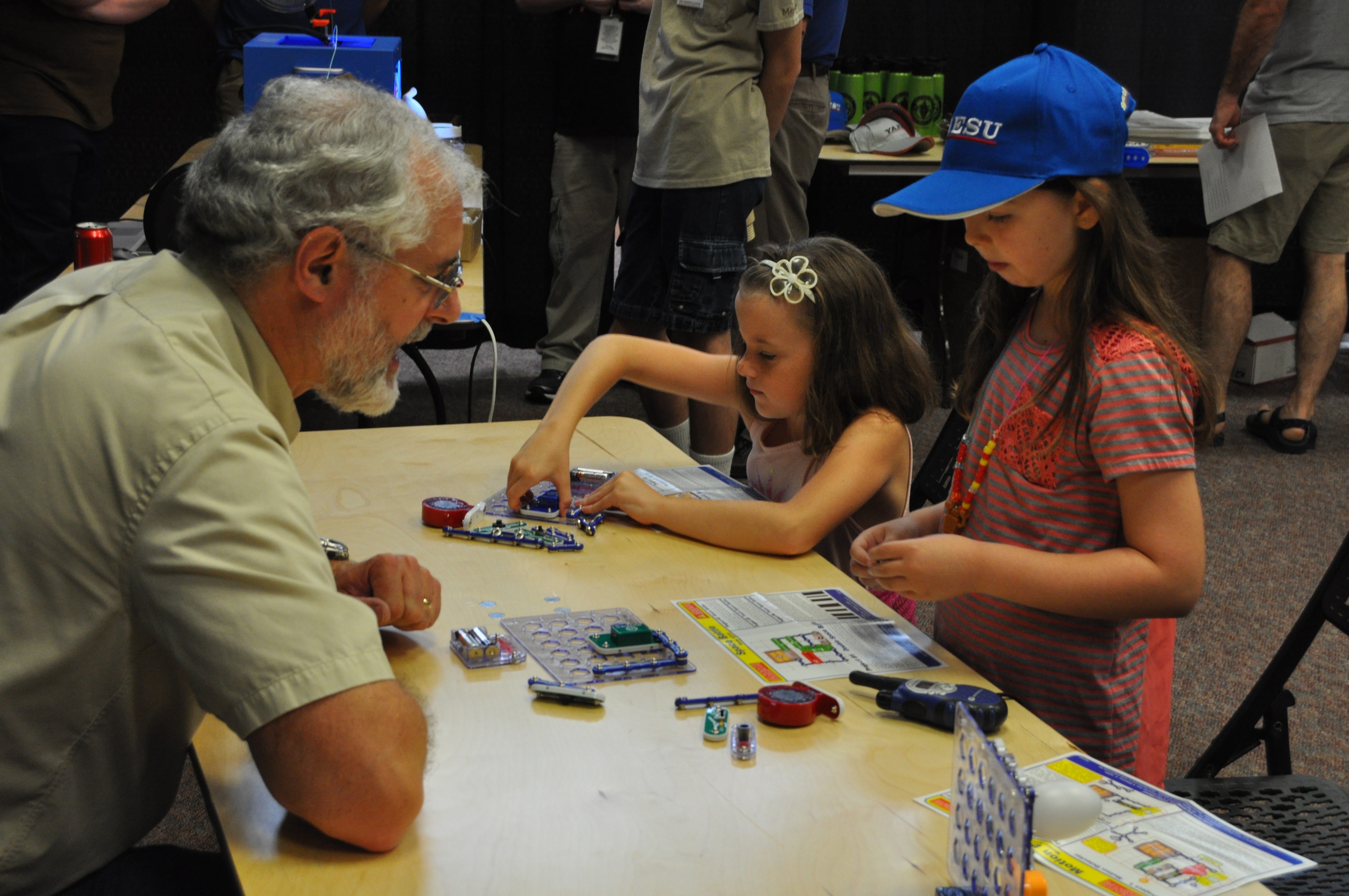 ---
Intro to Arduino Programming: How to get started programming an Arduino board.
---
Questions: Have questions about Ham Radio? We'll be there to help!
---
Fun!     New Friends!     Prizes!
Don't miss out!!!